How it works
If you click one of the menu items you will be redirected to a login page where you need to login using your STEAM account. once you logged in you will be sent to the menu you clicked.
Once you are here you see a list of our Ranks. You can click on more info if you want to see which perks are in. Click the button "Buy now" to get redirected to the Checkout page.
Checkout
Now you are redirected to the shopping cart, you have to fill in your details, do not worry we don't use your details for any purpose. But we have to collect them by law for our administration.
Claiming
You will receive the items as soon as the payment is confirmed, it will take up to 1-5 minutes to process your VIP membership. ( You have to be online, Otherwise it will add it when you login the next time. )



Secure Transactions
All the transactions on our website go through HTTPS:// we only used Trusted Payment gateways - Your information is always secure and will never be shared with anyone.
Payment Options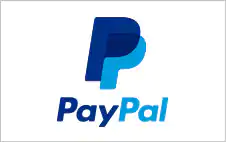 Terms Of Service
Click here for the Terms Of Service.